Tim Oliver Brandi
Germany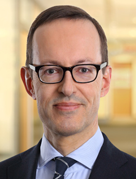 Hogan Lovells International LLP
Untermainanlage 1
60329 Frankfurt
Germany
Tel: +49 69 962 36 441

Email:
tim.brandi@hoganlovells.com
Web:
www.hoganlovells.com
Tim Oliver Brandi has over 20 years of experience in mergers & acquisitions and corporate law. Since the financial crisis, Tim has also advised on banking regulatory law focusing on the restructuring of financial institutions. Due to his extensive knowledge and experience at the intersection of corporate and banking regulatory law, Tim is recognized as being one of the leading corporate lawyers in Germany.
You can rely on Tim's support in case of complex acquisitions and restructurings in the financial industry (banks, payment services and other financial services) and in other industry sectors (e.g. real estate, industrial, automotive, retail and consumer). Tim advises on public takeovers and private M&A transactions. He is your point of contact for complex issues in corporate law and banking regulatory law. Portfolio transactions count among the core competencies of Tim. During the financial crisis, Tim advised at the forefront of the most significant state interventions in the German banking industry. His experience and knowledge encompasses complex real estate transactions. Leading German and European players in the financial industry place their trust in his well-known industrial enterprises and payment service providers as well as German "Mittelstand" enterprises form part of his clientele.
Clients acknowledge Tim as being "outstanding – the best cooperation we have ever had", "I have rarely seen such high caliber" and say that he "always thinks one step ahead". He is known for being "very like-able" and someone who "impresses the other side in negotiations". Competitors say that he is a "brilliant lawyer" and "has a very good grip on his team" (all quotes from JUVE handbook).
Tim heads the corporate and mergers & acquisitions team in the Frankfurt office of Hogan Lovells.
He is co-author of a commentary on the German Takeover Code and a commentary on the German Banking Act.
Our corporate lawyers cover the full spectrum of corporate transactions, governance matters, and capital raising that is critical to business in today's global marketplace.
Consistently achieving Top 10 rankings, both globally and in our local markets, we combine deep regulatory underpinnings, industry knowledge, and a practical problem-solving approach to deliver new, innovative, and practical solutions.
We handle many of the most complex transactions and significant business matters on behalf of leading companies and financial institutions around the world. Our high volume of complex transactional work affords us a deep understanding of the issues that confront our clients. We focus on teamwork and can leverage the substantial resources of Hogan Lovells to provide the specialty areas needed to support our top-tier corporate practice for the benefit of our clients.
Hogan Lovells is a global legal practice that helps corporations, financial institutions, and governments across the spectrum of their business and legal issues globally and locally. We have over 2,800 lawyers operating out of more than 45 offices in Africa, Asia, Europe, Latin America, the Middle East, and the United States.
We combine broad and deep transactional and dispute resolution capabilities enabling us to act on the largest and most complex transactions and cases around the world, with an exceptional regulatory practice, and world leading IP and commercial law capabilities.
Hogan Lovells exists to help clients with all their most important matters around the world. We believe that our ability to see business from all perspectives allows us to help clients effectively in today's – and tomorrow's – challenging business climate. We provide a partner‑led service to ensure the highest quality.
Our commercial and regulatory work gives us the insights and business edge that complements our work on transactions and disputes. We listen to our clients, tailoring our advice based on a deep understanding of their needs. This, combined with our knowledge of markets and industry sectors, provides the foundation for our advice.
"Tim Oliver Brandi is described as "excellent at communicating, very effective and service-oriented." He advises on a variety of M&A transactions and has a strong focus on the financial services sector, where he possesses considerable regulatory expertise."