Corporate Law Experts: the global portal to recommended Corporate, M&A and Business lawyers, practice area news and legal insights:
Corporate Law Experts assists directors, in-house counsel, law firms and individuals by providing a concise and up-to-date guide to leading lawyers in the field. Our research covers more than 70 jurisdictions world wide, with featured attorneys being selected based on the results of peer nominations, in-depth research, awards and client feedback.
Corporate law is the body of laws, rules, regulations and practices that govern the formation and operation of corporations. It's the body of law that regulates legal entities that exist to conduct business.
Corporate lawyers often advise clients on general business law, mergers and acquisitions, the restructuring of corporate entities, listing on stock exchanges across the world and securing finance from private equity players and venture capitalists.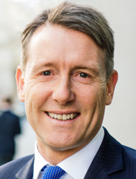 As co-head of the London Corporate team at Millbank, Stuart's practice covers all aspects of international and domestic corporate and M&A. He advises on complex, cross-border public and private mergers & acquisitions, private equity, joint ventures, equity capit [...]
Latest News & Legal Insights
A new law was approved by the Luxembourg parliament on 25 November 2020 (the Law)1, which aims to maintain flexible governance measures.
Among other measures it extends those of the law of 23 September 20202 concerning the holding of remote meetings in companies and other legal entities (the September Law), until 30 June 20213.
It also extends until 30 June 2021 the suspension of the obligation to make an admission of cessation of payments (amendment […]