Roy L. Smart III
USA: North Carolina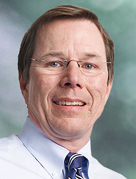 Parker Poe Adams & Bernstein LLP
Three Wells Fargo Center
401 South Tryon Street, Suite 3000
Charlotte, NC 28202
Tel: 704.335.9031

Email:
skipsmart@parkerpoe.com
Web:
www.parkerpoe.com
Skip Smart leads the firm's Business Law Department. He provides seasoned transactional advice and corporate counseling to both private and public companies. He has an extensive mergers and acquisitions practice, and he regularly advises clients in auction-type acquisitions and divestitures, joint ventures, leveraged acquisitions and related financings, and roll-up and build-up strategies, including techniques for the efficient and cost-effective completion of serial industry-specific acquisitions.
Skip has experience advising officers and directors on a variety of corporate governance issues. He has assisted clients in the design and implementation of corporate compliance programs and represented special committees in recapitalizations and management buyouts.
He has represented clients in a wide range of industries, including specialty manufacturing, equipment rentals, telecommunications, energy, textiles, banking, and IT services.
Our Business Law attorneys provide seasoned, practical legal advice and transactional representation to business enterprises of every description. Our clients include Fortune 100 corporations and family-owned businesses, private equity firms, multinational companies and single-location enterprises, entrepreneurial startups and some of the oldest continuously operating companies in our communities. As a result, the group's attorneys have a wealth of experience addressing the legal challenges facing companies in a variety of industries and at every stage of their development.
We serve as general outside counsel for many of our clients, often working with Parker Poe attorneys from other practice areas to provide legal assistance on matters ranging from complex business transactions and contracts to litigation, employment counseling, and environmental compliance. This coordinated offering of integrated legal services has proven to be particularly useful for clients with limited or no internal legal resources. Through our membership in TerraLex, we have developed relationships with other highly qualified law firms around the world that enable us to offer our clients seamless assistance in these areas no matter their location.
In order to serve our clients effectively, we strive to develop a thorough understanding of each client's business – and the challenges and opportunities it faces. Through long-standing client relationships our attorneys have developed particular experience in a diverse group of industries, including health care products and services, utilities, life sciences and biotechnology, niche manufacturing and specialty industrials, energy, food and beverage, automotive, equipment rentals, environmental and waste services and recycling.
For more than a century, Parker Poe has represented many of the Southeast's largest companies and local governments in transactions, regulatory issues, and complex litigation. Our attorneys have extensive experience representing clients in the education, energy, financial services, government, health care, life sciences, manufacturing, and real estate industries. Parker Poe has more than 200 attorneys serving clients from seven offices in Charlotte and Raleigh, North Carolina; Charleston, Columbia, Greenville, and Spartanburg, South Carolina; and Atlanta, Georgia.
Lawyers in each of our offices are rated among the highest quality attorneys across their respective states, recognized for effective and efficient service. The Best Lawyers in America lists more than 80 of our attorneys in its rankings, and we are also well-recognized by U.S. News & World Report, Chambers USA, and other ratings publications.
"Roy Smart enjoys a reputation for his expertise in M&A work and financing transactions. Clients say: "He always keeps an eye on the practical needs of the in-house lawyers. He's very business-driven, very responsive and offers perfect solutions."