Robert Sveen
Norway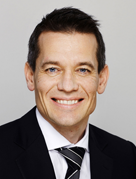 Advokatfirmaet Selmer AS
P.O. Box 1324 Vika
N-0112 Oslo
Norway
Tel: +47 402 45 000

Email:
r.sveen@selmer.no
Web:
www.selmer.no
Robert Sveen focuses on M&A, Private Equity, ECM and Securities law.
Robert has more than 20 years' experience in international private and public cross-border transactions, and he routinely represents both larger international Private Equity funds, the Norwegian State, international investment banks and publicly and privately held companies in such transactions. Working within this area for many years, Robert has developed particular expertise in leading transactions involving multiple jurisdictions, including also capital market transactions such as initial public offerings (IPO's) and "public-to-private-transactions". Robert's practice also covers general securities, company and accounting law matters.
The international rating agencies Chambers Global, Chambers Europe and Legal 500 promote Robert as one of the leading transaction lawyers in Norway.
Robert currently chairs and holds non-executive board positions in several private companies, and he has broad experience with corporate governance questions.
Selmer's M&A lawyers have gained considerable experience from successfully advising on a great range of complex domestic and international transactions. The internationally recognised transactions and M&A team is one of Selmer's largest and most accomplished practice areas. Our strong teamwork, efficient work practise and communication enable us to manage deals effectively.
Our expertise extend to a wide range of sectors, including oil and gas, renewable energy, real estate, retail, IT and general industry. Our client base includes Norwegian and international listed and non-listed companies, investment banks, institutions and funds. More than half of our clients in this field are based outside Norway. We also assist the Norwegian government and several municipalities in exercising public ownership.
We provide advice on all types of transactions, such as sale and purchase of companies and businesses, corporate and financial restructurings, establishment of joint ventures, as well as mergers and demergers.
Advokatfirmaet Selmer was founded in 1985 and is one of the largest and most recognized corporate law firms in Norway. We provide business law advice accompanied by financial expertise and have a unique blend of professionals in the Norwegian law firm market.
We have a large network within the private and public sector, and a considerable share of our business is internationally oriented. Clients recognize our combination of commercial thinking, industry experience and strong legal skills.
"Robert Sveen handles public and private M&A and capital markets work and is known for his work with high-profile firms in the private equity sphere. "We will continue to use him again and again," says one client: "He's open minded, to the point; simply very professional, with a deal-making attitude."