Kwon Hoe Kim
South Korea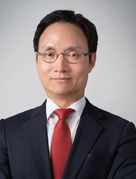 Yoon & Yang LLC
ASEM Tower 517 Yeongdong-daero
Gangnam-Gu, Seoul 06164
South Korea
Tel: +82 2 6003 7566

Email:
kkim@hwawoo.com
Web:
www.yoonyang.com
Kwon Hoe Kim is a partner at Yoon & Yang LLC. He provides legal consultation on a wide range of corporate issues, including foreign investment in Korea, the Foreign Exchange Transactions Act of Korea, international transactions, corporate law, labor law, tax law, communications law, antitrust law, as well as financial related matters, such as bilateral and syndicated loans, FRNs, EBs, CBs, MTNs, samurai bonds, Malaysian MTNs, Reg. S and 144-1 deals, ABS, ABCP, real estate project financing, ship financing, infrastructure, and ISDA Master document review.
Furthermore, he has acted as a legal advisor for a number of prominent M&A transactions, including the acquisition of Jinro, the sale of KIECO, the sale of Korea Information Service, Inc., and the acquisition of Ssangyong Fire Insurance. He also worked as a counsel for the Ministry of Commerce, Industry and Energy and for the Pohang University of Science and Technology.
Yoon & Yang's Corporate Practice Group provides legal services for a full spectrum of corporate matters, including establishment of corporations and other legal entities, organization and operation of boards of directors and general meetings of shareholders, negotiation and drafting of all types of contracts, development of defense strategies against a hostile takeover, protection of minority shareholders' interests, corporate management and governance, strategic alliances, and corporate restructuring.
The Group represents and advises domestic and foreign companies on general corporate matters and provides top quality legal services, in particular, with respect to establishment of subsidiaries, joint ventures, branches and liaison offices, foreign exchange transactions, and other cross-border corporate activities. Our attorneys also specialize in advising venture companies and information technology-based companies. The Group provides those cutting-edge companies with tailored services ranging from the establishment to KOSDAQ listing and initial public offerings.
In the rapidly changing corporate environment in Korea, which is characterized by an increasing awareness of the importance of corporate governance, management transparency, and protection of minority shareholders' rights, more sophisticated legal services are required to best serve clients' needs. The Group undertakes to address these challenges by taking a leading role in the industry and continuing efforts on all fronts. Above all, the firm is committed to providing clients with the highest quality legal services for all corporate matters in the most efficient and professional manner.
Established in 1989, Yoon & Yang LLC is one of Korea's premier full-service law firms, providing comprehensive legal solutions to clients around the world in all areas of legal practice, including complex litigation, corporate, tax, intellectual property, international trade, and restructuring matters. Yoon & Yang's clients, many of whom are global industry leaders, rely on the exceptional cutting edge solutions the firm delivers from offices in Seoul and Tashkent.
Yoon & Yang has emerged as a leading law firm in Korea within a short period owing to dedication and hard work of its professionals and close coordination with clients. The firm's now over 360 professionals do not aim to merely provide satisfactory solutions for clients, but always strive to be an instrumental part of each client's success by providing innovative solutions tailed to the client's legal needs. The firm is managed as an integrated whole, and its professionals in varying practice areas work together as multidisciplinary teams to address complex legal issues that require an approach that leverages expertise from a broad spectrum of core areas. The "One-Stop Total Service System" that the firm has in place seeks to provide clients with prompt and efficient access to expertise of its professionals and to deliver the best total solution.

"Yoon & Yang's M&A team has been recognized for its stellar market reputation for undertaking mid-size deals in the South Korean market."