Joseph P. Gromacki
USA: Illinois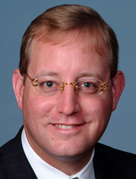 Jenner & Block LLP
353 N. Clark Street
Chicago, IL 60654-3456
United States
Tel: 312 923-2637

Email:
jgromacki@jenner.com
Web:
www.jenner.com
Joseph P. Gromacki is the Chair of Jenner & Block's firmwide Corporate Practice and oversees all of the firm's transactional practices. He also serves on the firm's governing committee, the Policy Committee.
Mr. Gromacki has been recognized as one of the country's leading corporate lawyers. As trusted advisor to Fortune 500 corporations, he is a highly experienced corporate attorney with a focus on complex M&A and capital markets transactions. Mr. Gromacki represents a wide range of public and private companies in mergers, acquisitions and divestitures as well as securities, capital markets and other finance transactions. Mr. Gromacki also regularly counsels public companies and their boards on corporate governance, fiduciary and disclosure matters as well as crisis management.
Mr. Gromacki was recognized by The American Lawyer as one of 2015's Dealmakers of the Year for his representation of Archer Daniels Midland in its $1.3 billion sale of its global cocoa business to Olam International and its $440 million sale of its global chocolate business to Cargill. The 2015 recognition marks the third time in Mr. Gromacki's career that he has been recognized by The American Lawyer for this award. In 2011, he was recognized as a Dealmaker of the Year for his representation of General Motors in connection with its $23.1 billion IPO in 2010. He was also named a Dealmaker of the Year in 2008 for his representation of Sam Zell in the Tribune Company's $8.2 billion going-private transaction in 2007. Since 2004, Chambers & Partners USA has named Mr. Gromacki one of the leading US lawyers in corporate and M&A law. He has also been recognized by many other organizations, including the Best Lawyers in America, Illinois Super Lawyers, Lawdragon Magazine and the Leading Lawyers Network, which published a profile about his career in 2007.
We have substantial experience representing clients in complex corporate transactions, and our work includes counseling clients on some of the largest transactions in history. We leverage our experience to effectively and efficiently deliver sophisticated advice across a broad range of corporate transactions and matters for a variety of clients, ranging from the top ranks of the Fortune 500, to middle-market and emerging companies, to private equity and hedge funds and to closely held and family businesses.
We are distinguished by two key strengths: the consistent high quality of our professionals and their intense focus on delivering outstanding client service and results. We apply these strengths across our core competencies, which include all key aspects of mergers and acquisitions, securities offerings, private equity and hedge fund formation and investing, corporate finance and board and committee counseling.
Founded in 1914, Jenner & Block is a law firm of international reach with more than 500 lawyers. Our firm has been widely recognized for producing outstanding results in corporate transactions and securing significant litigation victories from the trial level through the United States Supreme Court. Companies and individuals around the world trust Jenner & Block with their most sensitive and consequential matters. Our clients range from the top ranks of the Fortune 500, large privately held corporations and financial services institutions to emerging companies, family-run businesses and individuals.
Jenner & Block is defined by the exceptional results we produce, the values we share, the clients we serve and most importantly, our lawyers. Jenner & Block lawyers consistently deliver excellence in the most complex and demanding legal matters, both litigation and transactions. They do not consider the practice of law a job, but rather a calling to serve clients, the profession and the community. No matter what legal challenge is presented, our powerful combination of experience, professionalism and teamwork helps clients achieve their goals.
"Joseph Gromacki is described as "a very smart, very collaborative lawyer" by sources. He offers a wealth of expertise in M&A involving public companies, alongside wider strengths in securities offerings. He chairs the firm's corporate practice."