Hugo Reumkens
Netherlands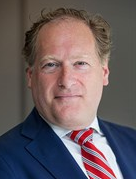 Van Doorne
Jachthavenweg 121
1081 KM Amsterdam
Netherlands
Tel: +31 (0)20 6789 363

Email:
reumkens@vandoorne.com
Web:
www.vandoorne.com
Hugo is a very experienced corporate law expert. He mainly focuses on cross-border mergers and acquisitions, corporate governance, private equity and joint ventures. Several independent international surveys have recommended Hugo as a corporate/M&A and private equity expert.
Hugo served two terms as managing partner of Van Doorne and he occupies several additional positions at listed and non-listed companies and institutions. He has a broad network of contacts. As a lawyer, he combines his extensive management experience with knowledge and experience in relation to strategy, finance, IT and employee consultation. He was appointed chairman of Tilburg University in January 2018.
Hugo is a corporate law, corporate governance and boardroom dynamics lecturer at Nyenrode Business Universiteit, Tias and other universities. He is the author of books and columns on these subjects and he assists supervisory directors and regulators in self-evaluations. He is a former advisor to the Dutch Corporate Governance Committee and he is a regular keynote speaker on management and supervision.
Our clients turn to our Corporate team to help them navigate through the changing global business environment with pragmatic commercial advice on the full range of their corporate affairs.
Our corporate team acts for domestic and foreign large and mid-cap companies, investors, (investment) banks on, for instance, mergers & acquisitions, joint ventures and strategic partnerships, private equity, venture capital and growth capital and corporate governance.
We bring a particularly strong focus on the sectors of Healthcare & Life Sciences, Financial Institutions, Technology, Media & Telecom (TMT), Real Estate & Construction, and Consumer goods, Retail, Food & Beverages.
Van Doorne is a leading independent Dutch law firm. With around 175 lawyers, we have been advising our clients for almost 90 years now in a broad range of legal expertise. Our lawyers are internationally recognised as leading experts, both in their area of practice and industries in which they operate. We also have an extensive world wide network of other leading, independent firms. This enables us to shift gear fast anywhere around the world to provide our clients with advice and assistance, without being bound to any office.
We work for prominent Dutch and international companies, business and financial service providers, semi-public organisations and government institutions. We are also a state advocate in tax matters. We aim to maintain long-term relationships with our clients. We have been working with most of them for years now, and that is something we are very proud of.
"Hugo Reumkens has experience in company law, with particular expertise in cross-border M&A and joint ventures. He is the managing partner of Van Doorne, but also continues to advise clients and has recently assisted with corporate governance matters and public M&A transactions."