Henry Sylvester Wambuga
Uganda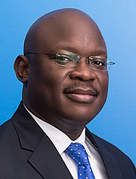 Arcadia Advocates
Acacia Place, Plot 6 Acacia Avenue
P.O. Box 28987, Kampala
Uganda
Tel: +256 393 106 022, +256 773 184 063 (Cell)

Email:
sylvester@arcadialaw.co.ug
Web:
www.arcadialaw.co.ug
Sylvester Henry Wambuga is Managing Partner of Arcadia Advocates and a seasoned commercial law practitioner in Uganda. Henry holds a Master's Degree in Law (Insurance & Insolvency Practice) from Makerere University. Prior to that, Henry had completed his Post Graduate Diploma in Legal Practice (Bar Course) at the Law Development Centre.
Henry currently serves as the Deputy Head Bar Course at Law Development Center where he also lectures Corporate and Commercial Practice and Civil Litigation. Prior to this, He served as the Head Commercial Transactions for six years, in which capacity he spearheaded the development of the Corporate and Commercial Practice syllabus for the Bar Course.
Henry has also co-authored Chambers Global Practice Guides on Insolvency and Procurement, Uganda for the year 2018 and 2019 respectively. His Masters thesis on Insolvency also forms a critical reference for insolvency law practice in Uganda.
He is an Advocate of the High Court of Uganda and all Courts subordinate thereto. He is a Member of the Uganda Law Society, East Africa Law Society and the International Bar Association.

The firm offers full-scale commercial law services to support individuals and entities undertaking commercial transactions. Our commercial practice covers the following major areas: Tax Law, Intellectual Property Law, Mergers and Acquisitions, Insurance Law, Company Law, International Trade Law and Insolvency Law.
Arcadia Advocates is a partnership of 15 Advocates providing tailor-made legal services to a range of clients such as government agencies, international and civil society organizations, academic institutions, corporate bodies and individuals in Uganda and East Africa. Known across East Africa for its consistently high-quality service, the firm has a focus in all the key local industry sectors including corporate legal practice, insolvency, mergers and acquisitions, restructuring, insurance, banking, finance, technology and natural resources.
Having recognised the critical role played by corporate practice in boosting social-economic development, the firm runs a fully-fledged Corporate and Commercial Department that offers a personalised touch to most of East Africa's SMEs and multinationals. The department also focuses on corporate restructuring to give ailing businesses an opportunity to thrive again.
In all its commitments, Arcadia Advocates is guided by the following core values: client focus – understanding, working and journeying with the client; excellence – delivering qualitative, analysed and balanced legal opinions with practical recommendations; integrity – maintaining transparency and a strict ethical code of conduct; and teamwork – ensuring the best approach to solving clients' problems and achieving better results.
"A law firm of excellence and innovation providing world class legal services."