E. Benan Arseven
Turkey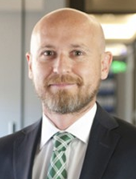 Moroğlu Arseven
Abdi İpekçi Cad. 19-1
Nişantaşı 34367
İstanbul, Turkey
Tel: +90 212 377 47 00

Email:
barseven@morogluarseven.com
Web:
www.morogluarseven.com
Benan is one of the founding partners of Moroğlu Arseven. He has wide experience in corporate and commercial law as well as related dispute resolution. This includes clients involved in joint ventures, mergers and acquisitions, real estate and leasing matters, private equity projects as well as every aspect of marketing and distribution agreements. His clients are involved in a range of industries, from energy and industrial through to consumer electronics manufacturing.
The majority of Benan's work involves providing full corporate counseling advice to local, foreign and multi-national clients. This includes advising clients on the legal and practical aspects of distributorship and agency issues, labor law matters, commercial agreements, project-based disputes and tax considerations, among others.
Benan is also experienced in sports law and related dispute resolution, representing several high-profile NBA players in front of tribunals like the Court of Arbitration for Sport.
Benan regularly attends international legal conferences and is often invited to be a speaker or presenter on topics such as sports and commercial law. He was a founding member in the MIT Enterprise Forum of Turkey and on the Audit Committee of the DAV German Bar Association Turkey.
Benan recently authored chapters in major legal publications on the topics of private acquisitions and tax litigation in Turkey. He regularly publishes articles regarding topics related to corporate law.
We aim to provide practical and grounded corporate legal advice, while always ensuring our clients meet their legislative and regulatory obligations without unnecessary cost and effort. In order to tailor our corporate advice to satisfy these legislative and regulatory obligations, as well as meet and support our clients' specific needs, our firm strives to have an in-depth understanding of each client's business goals, as well as the industry sector they operate in.
Our firm advises a wide range of clients on every aspect of their corporate legal requirements. These clients include local, foreign and multi-national organizations, from small start-up ventures through to Fortune 500 companies. We advise both publicly traded and private held companies, as well as financial institutions and other legal entities regarding all corporate law issues. Our clients operate in a diverse range of industry sectors, such as energy, healthcare, information technology, hospitality, and textiles, among others.
Some of our regular corporate services to clients include establishing and reviewing corporate structures, corporate secretarial work like arranging and conducting general assemblies or shareholders meetings, as well as making applications to trade registries. We routinely assist clients with management-related corporate consulting support and provide general legal advice in response to our clients' questions and business needs.
We regularly negotiate and draft a range of documents and agreements to support our clients' corporate needs, including share purchase and shareholders agreements, Board of Directors resolutions and Articles of Incorporation, as well as all documents necessary in the event of dissolution or liquidation.
Our firm has a strong capacity to represent corporate clients effectively due to our expertise in other legal disciplines essential to corporate work, such as intellectual property, competition, dispute resolution, and tax law.
Moroğlu Arseven is a full service law firm with broadly demonstrated expertise and experience in business law. Established in 2000, we have a dynamic and dedicated team of lawyers who are experts in their respective fields. Outstanding client service, delivery of results and the support of our distinguished Of Counsels have all been fundamental to the success of our firm, allowing us to support the success of our clients.
Our primary guiding principles are universal and national ethical values, independence of the legal practice and the indivisibility of legal science and legal practice. This is reflected in our relationship with clients, not as a temporarily hired provider of legal services but rather as a trusted advisor for both legal and strategic matters.
Our clients include national, foreign and multi-national commercial, industrial and financial enterprises. We are known in our jurisdiction as a detail oriented, well-connected, hands-on and concentrated law firm, as well as being expert at handling complex tasks, whether these tasks are related to transactions, disputes or settlements. We regularly advise and support clients with complex issues and demanding matters, requiring us to provide multidisciplinary attention to reach creative and innovative solutions for our clients.
Our primary purpose in representing and advising clients is to provide and implement clear, applicable and pragmatic solutions which focus on the specific needs of our clients' transaction, legal question or dispute. This always includes our attorneys adopting a holistic approach to the wider legal and commercial situation. We integrate our individual expertise and collaborate between our corporate advisory, intellectual property, tax and dispute resolution teams, among other practice areas.
We focus on our clients' business sectors and actively participate in professional associations and events. We are capable of communicating in English, German and French. These factors all contribute to our ability to consistently provide the best possible client experience.
"Acts for domestic and international clients on the buy and sell sides of a variety of transactions, providing a full-service covering initial due diligence and negotiations, competition filings, closing and post-transaction support." One client says they are "spot-on with their analysis, support and recommendations on ways to proceed quickly."