Alan C. Smith
USA: Washington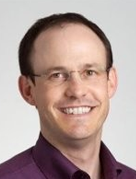 Fenwick & West LLP
1191 Second Avenue
10th Floor
Seattle, WA 98101
Tel: 206.389.4530

Email:
acsmith@fenwick.com
Web:
www.fenwick.com
Alan Smith is the firmwide Chair of Fenwick & West's Corporate Group, a 200+ person team comprised of more than 150 attorneys focused on advising technology and life sciences companies, and recently recognized by U.S. News – Best Lawyers® 2017 as one of the nation's "Best Law Firms" for corporate, M&A, private equity, securities and venture capital. Alan has been recognized as one of the top corporate and mergers and acquisitions lawyers in Washington State by Chambers USA annually since 2008, as a Washington "Super Lawyer" annually since 2003, as one of the top M&A lawyers by Legal 500 and as one of The Best Lawyers in America for venture capital, M&A and securities/capital markets. In 2018, Alan was recognized as one of the top tech lawyers in the Greater Seattle Tech Ecosystem Report by the Iinnovate Leadership Network and the University of Washington Bothell.
Alan's practice focuses on providing strategic advice to companies to position them for and help them through critical junctures – obtaining initial funding, negotiating strategic transactions, deciding about company growth and exit opportunities, and raising capital in private and public markets.
His clients include leading public and private technology and life sciences companies, as well as many prominent venture capital firms. His technology experience spans a wide range of technologies, including software, Internet/eCommerce, hardware, SaaS/cloud computing, mobile and wireless, data storage and consumer products. His life sciences experience includes biotechnology companies developing therapeutics for oncology and immunological indications and medical device companies pursuing cardiac, neurological and surgical indications, as well as diagnostics and drug delivery devices.
With strong ties to both the venture community and emerging companies, Alan's most rewarding career moments involve connecting innovative entrepreneurs with interested investors and helping their startups grow into established companies that revolutionize technologies and industries.
For more than four decades, Fenwick & West has helped some of the world's most recognized companies become, and remain, market leaders. From emerging enterprises to large public corporations, our clients are leaders in the technology and life sciences sectors and are fundamentally changing the world through rapid innovation.
Having worked alongside such progressive and cutting edge companies for so long, our culture has come to reflect the entrepreneurial spirit of our client base. Unlike traditional law firms, we move at our clients' speed and have earned the reputation as a go-to law firm for growing companies that need insightful, strategic counsel to help tackle the challenging issues that arise when the law cannot keep up with their pace of innovation.
With the same passion for excellence and innovation reflected in our client base, our firm is making revolutionary changes to the practice of law through substantial investments in proprietary technology tools and processes. Our clients demand—and deserve—new ways to receive best-in-class legal services more effectively. At Fenwick, we are proud to be shaping our legal services to do just that.​​​​​​
"Alan Smith chairs the firm's corporate practice and advises on M&A, venture capital investments, capital market offerings and securities matters. Clients assert that "his ability to provide sound practical insight has proved very helpful."