Alan J. Perkins
USA: Texas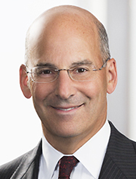 Foley & Lardner LLP
2021 McKinney Avenue
Suite 1600
Dallas, TX 75201
Tel: 214.999.4683

Email:
aperkins@foley.com
Web:
www.foley.com
Alan Perkins focuses his practice on all types of corporate and securities transactions. As a prominent securities lawyer, he often represents privately and closely held companies, as well as public companies, private equity firms, and hedge funds in a wide variety of industry sectors throughout the United States. His clients typically are middle market companies, and he serves as the lead mergers and acquisitions attorney in approximately ten M&A transactions annually, with enterprise values most often ranging from $30 million to $150 million or more. He also frequently represents Special Committees of Boards of Directors in various matters, and senior executives in connection with employment and severance arrangements.
Alan is consistently recognized as a leading corporate and M&A lawyer by publications such as Chambers USA, which refers to him as "a great business lawyer" who "knows how to get through the issues" and highlights that his clients appreciate his negotiation skills and common-sense approach. Other publications that have recognized Alan include The Best Lawyers in America.
Alan developed his practical business experience and judgment while working as a young adult for his family's food service distribution business, and later honed it serving for over 30 years on the Company's Board. Today, his clients appreciate his candor and responsiveness, as well as his ability to simplify complex issues, find logical solutions and reach mutually beneficial compromises. This skill often results in both principals and lawyers on the opposite side of a transaction referring future matters to him.
Foley's Corporate attorneys have the skills and experience to manage the unique business needs of both foreign and domestic companies, ranging from investment banks and Fortune 100 companies to entrepreneurs, emerging growth companies, and the small- and middle-market companies in between.
Succeeding in business has never been easy, and today the complexities are greater than ever. Globalization, e-commerce, instantaneous worldwide communications, and changing customer expectations are among the realities confronting 21st century businesses. Our Corporate attorneys provide comprehensive legal advice and counseling on the most sophisticated and complicated business and legal issues you face. We offer solutions — not just opinions — to help you succeed in this complex and highly competitive world.
Through continued education and staying up-to-date on industry developments, we are keenly aware of the keys to your continued success. We strive to understand the intricacies of your business — your specific challenges and opportunities — and how our knowledge and experience can contribute to a more profitable outcome.
Since our founding in 1842, providing sound business advice and developing innovative ideas have been mainstays of our service. Our Corporate attorneys have a wealth of experience assisting clients with legal issues and bringing solid business judgment to every situation. This business judgment in concert with legal judgment enhances our ability to help you achieve — and surpass — your objectives.
Foley & Lardner LLP looks beyond the law to focus on the constantly evolving demands facing our clients and their industries. With over 1,100 lawyers in 24 offices across the United States, Mexico, Europe, and Asia, Foley approaches client service by first understanding our clients' priorities, objectives, and challenges. We work hard to understand our clients' issues and forge long-term relationships with them to help achieve successful outcomes and solve their legal issues through practical business advice and cutting-edge legal insight. Our clients view us as trusted business advisors because we understand that great legal service is only valuable if it is relevant, practical and beneficial to their businesses.
On April 1, 2018, Foley combined with Gardere, Wynne & Sewell LLP. The combined firm operates as "Foley Gardere" in Austin, Dallas, and Houston, and as "Foley Gardere Arena" in Mexico City through its subsidiary, Gardere, Arena y Asociados, S.C. All other offices operate as Foley & Lardner LLP.
"Alan Perkins is active across the country handling corporate transactions on behalf of a variety of companies, hedge funds and private equity firms, with a focus on the middle market. Sources describe him as "a fine lawyer.""